The 2018 Football World Cup in Russia has already been called the greatest in history – full of intoxicating sporting drama, shock upsets and unexpected triumphs all played in a warm and friendly atmosphere – the perfect showpiece for the World's favourite game.
Relive a truly memorable tournament with our top ten best world cup photos selection.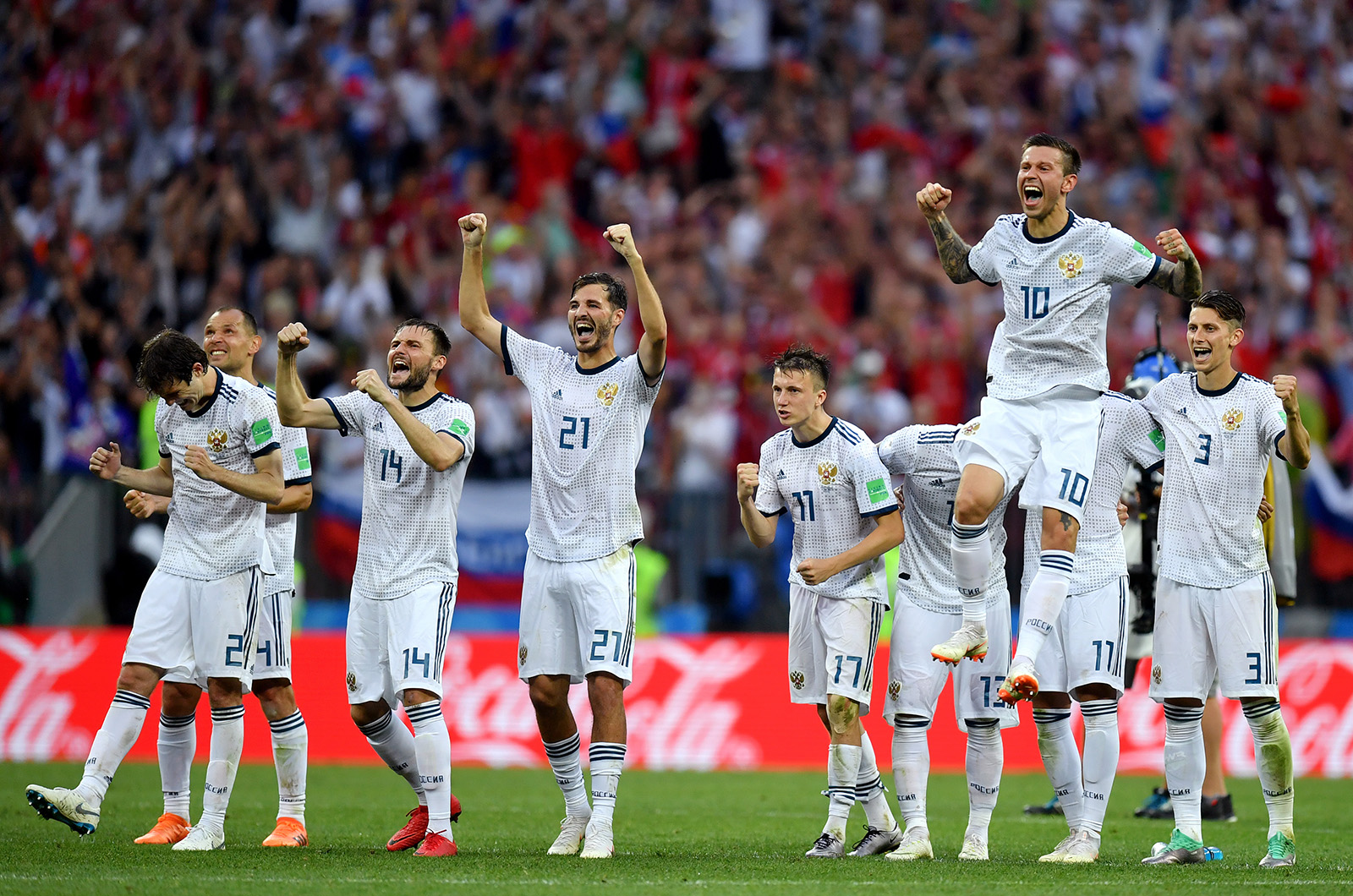 1. Hosts Russia exceed pre-tournament expectations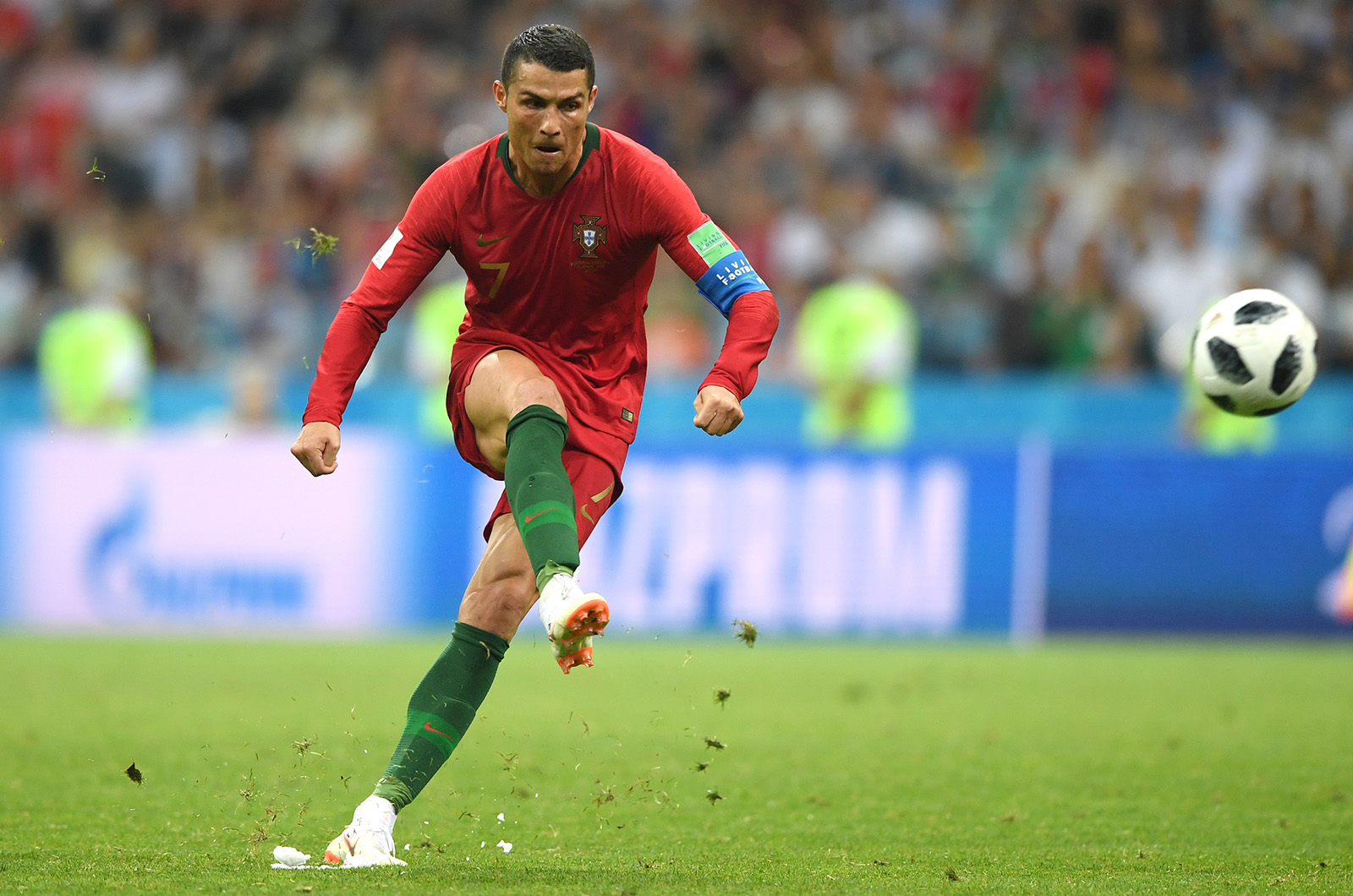 2. Cristiano Ronaldo's Hat-trick free kick
Football's greatest showman Cristiano Ronaldo made his presence felt very early in the tournament with a virtuoso performance in a thrilling 3-3 draw with arch rivals Spain in their Group B encounter. One of the best world cup photos perfectly captures his stunning 88th minute free kick to complete his hat-trick and ensure the game ended in a draw, virtually guaranteeing that both Spain and Portugal progressed to the knockout stages. Sadly for Ronaldo, Portugal made an early exit anyway, losing in the Round of 16 to Uruguay.
3. England finally win on penalties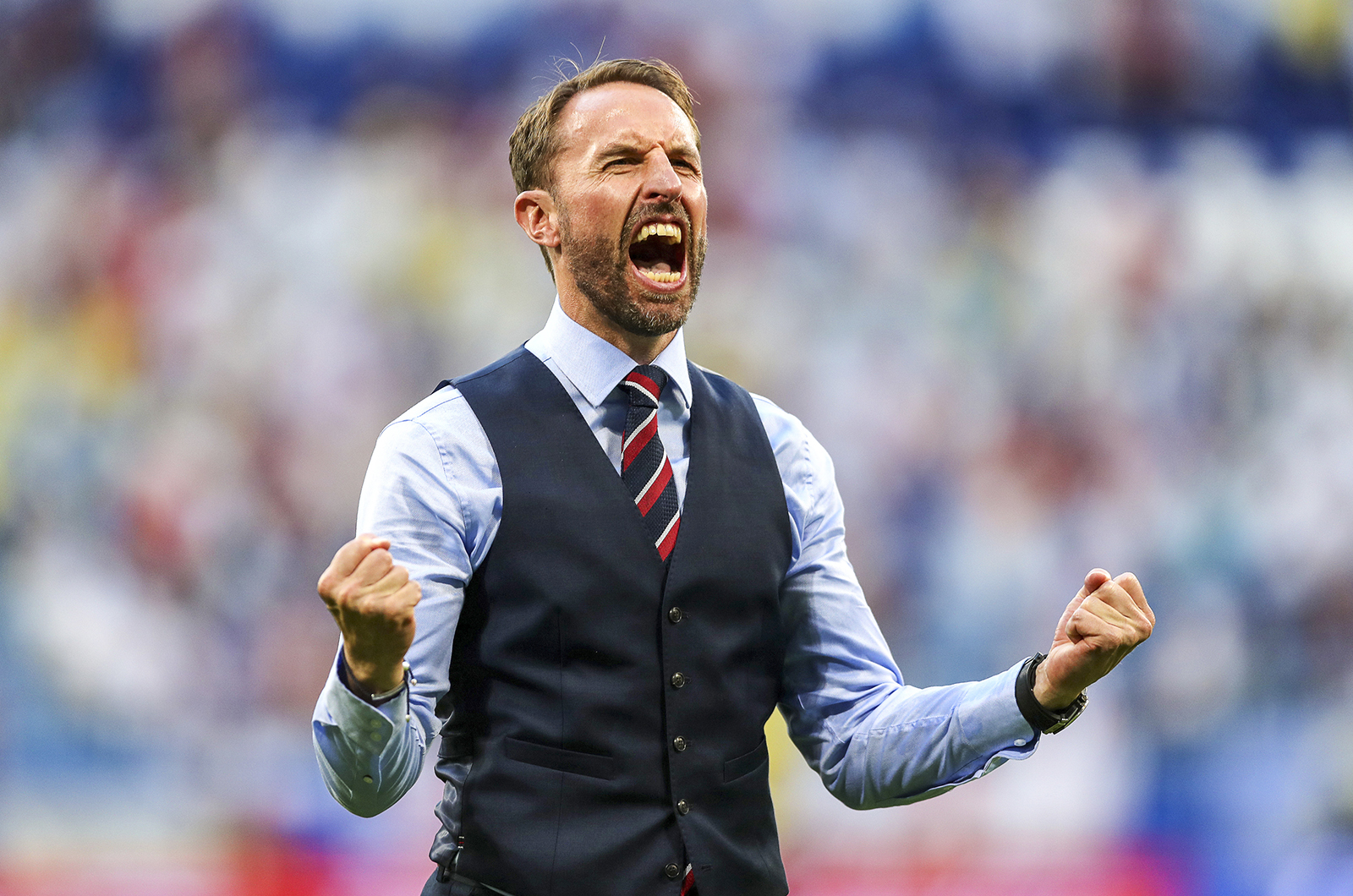 4. England manager Gareth Southgate (and his waistcoat)
England's hugely enjoyable and equally unexpected World Cup run to the semi-final represented a major triumph for England's manager Gareth Southgate. Southgate took over the role in a caretaker capacity following England's disastrous exit from the 2016 Euros and a short spell under Sam Allardyce. Gareth Southgate reconnected the broken link between the team and the fans, as England fell in love with football again during World Cup 2018. Gareth Southgate's honesty, eloquence, steely determination and obvious passion built his status back in England to a cult-hero level and even led to a boom in the sale of waistcoats – his trademark attire on match days.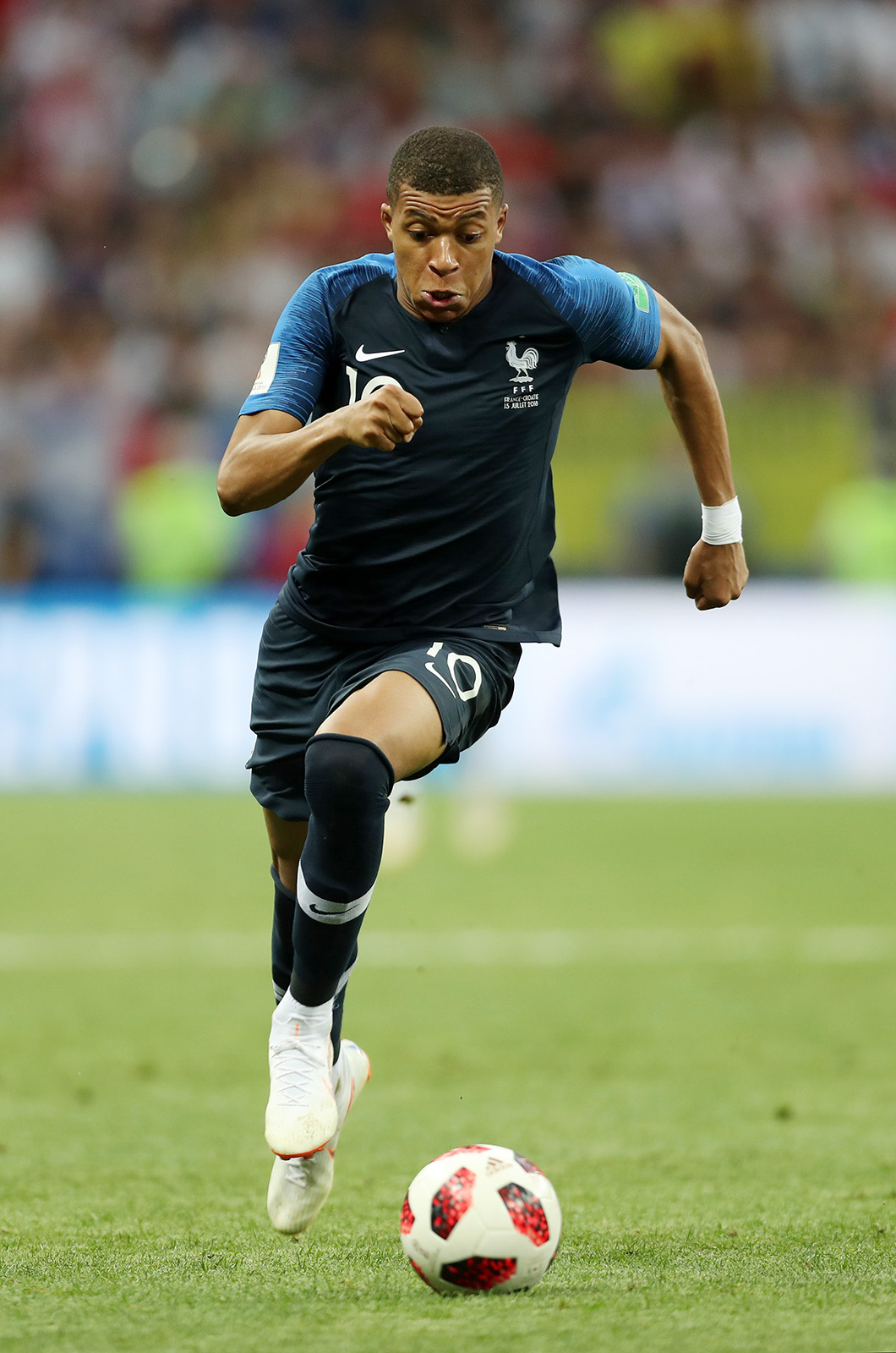 5. Kylian Mbappe – A superstar is born
Football World Cups are remembered both for the winning teams or stellar individuals and, on rare occasions, Think of Pele and the Brazilian legends of 1970. Eusebio (Portugal) in 1966, Johan Cruyff (Holland) 1974, Diego Maradona (1986), Zinedene Zidane (France) in 1998 – just some of the legendary footballers who have lit up previous World Cups. The star of World Cup 2018 was undoubtedly French teenage sensation Kylian Mbappe. His breathtaking pace combined with superb skill and vision electrified the stadia in which he played. His standout performance arguably came in the classic last 16 encounter with Argentina where Mbappe was man of the match in France's epic 4-3 win. Kylian Mbappe continued to impress for the remainder of the tournament, fittingly scoring the final goal of the 2018 World Cup as France became World Champions.
6. The Old Master hands over to the Young Pretender
7. Jordan Pickford saves England
England went into the 2018 World Cup with some uncertainty as to their number one choice goalkeeper. The young Everton keeper Jordan Pickford took the gloves in the opening game against Tunisia and the rest is history. After fine performances in the group stages England progressed to the last 16 in what was to prove a historic encounter for England and Jordan Pickford in particular. After England had conceded a 93rd minute equalizer against Colombia the game progressed to penalties and the spotlight turned to Pickford as he tried to save England from the almost inevitable despair of losing in a World Cup penalty shoot-out. Jordan Pickford had other ideas, as two fine saves helped England to finally win on penalties, and give us another of the best world cup photos!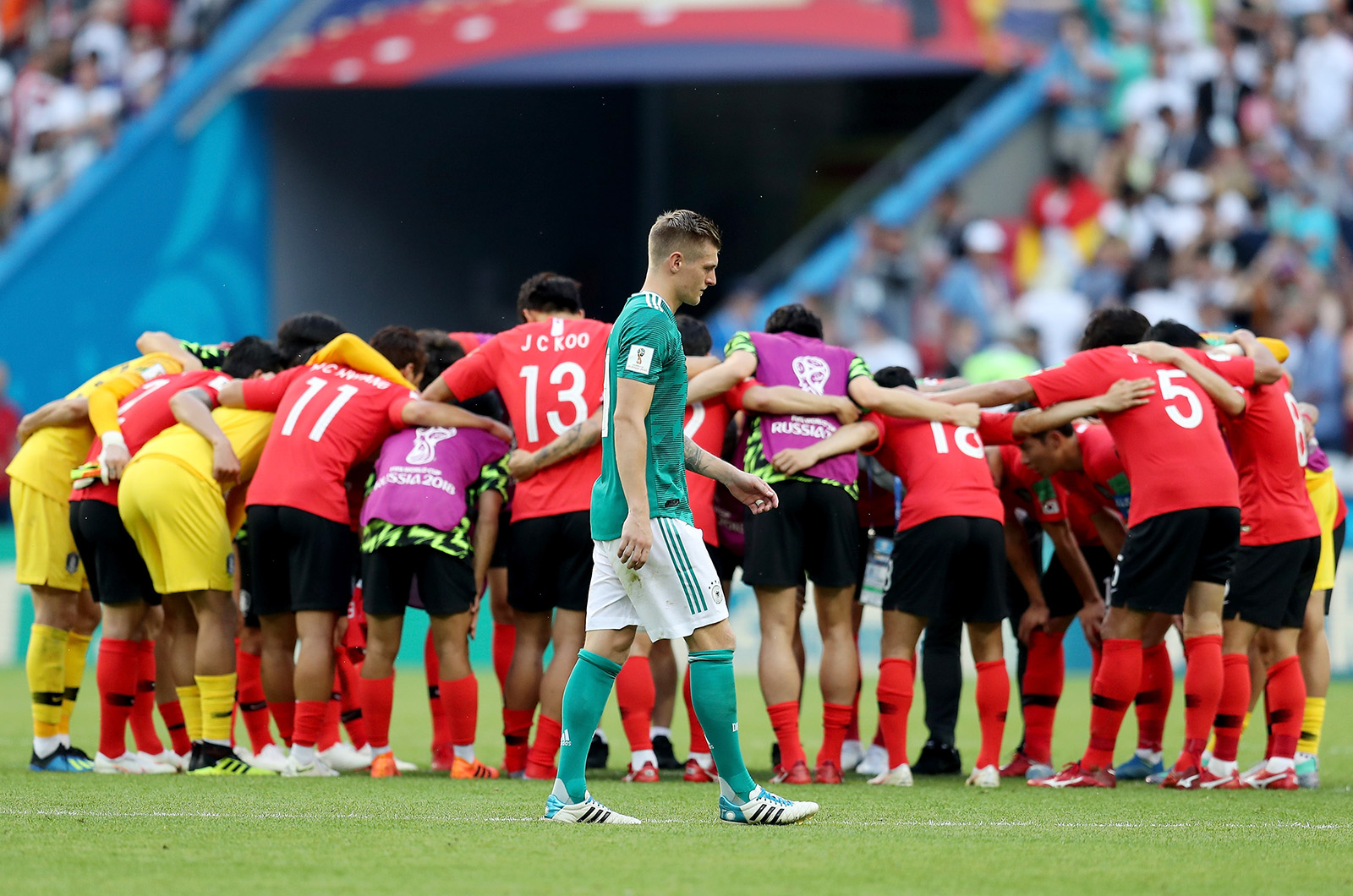 8. The Big Guns Misfire
9. Luka Modric – Croatia's Little Master
Voted Player of the Tournament – Luka Modric of Croatia had a truly outstanding World Cup and was instrumental as his team defied the odds to reach the World Cup Final. Understandably, this has since become one of the most popular World Cup photos of 2018! His performance would have come as no surprise to football fans throughout Europe, who have marvelled at this diminutive genius during his spells at Tottenham and Real Madrid. Midfield playmakers of this stature are an invaluable asset in a team and have brought great success to teams lucky enough to have them in their ranks – Pirlo (Italy), Maradona (Argentina), Gascoigne (England), Iniesta (Spain) to name a few. His standout performance at the World Cup also helped Modric secure a place on the shortlist for 2018 Ballon d'Or.